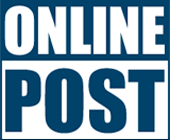 Some 2,000 animals are housed in just ten shelters across the country, according to Dyrenes Beskyttelse, the animal welfare organization
The number has increased by 30% since last year – and the season is not yet at its peak.
"It's an unfortunately high number, which unfortunately increases every summer," said Karina Fisker, accommodation program manager at Dyrenes Beskyttelse.
"Last year we also had a lot of animals that needed help, but this year we are overflowing! Our boarding schools are packed, and our staff and volunteers are struggling to keep up.
Shortage of volunteers
In 2021, nearly 800 families took in animals through the Dyrenes Beskyttelse shelter program. This year, however, fewer families are opening their homes to animals in need.
"This year we noticed that people had a lot of plans for the summer because it was difficult to find enough volunteer host families," Fisker said.
"It is simply not possible to save so many animals without the invaluable help we receive from volunteers."
Dogs, cats, kittens, rabbits, guinea pigs and birds are among the animals hosted by Dyrenes Beskyttelse. The organization encourages potential foster families to contact a local shelter through its website.