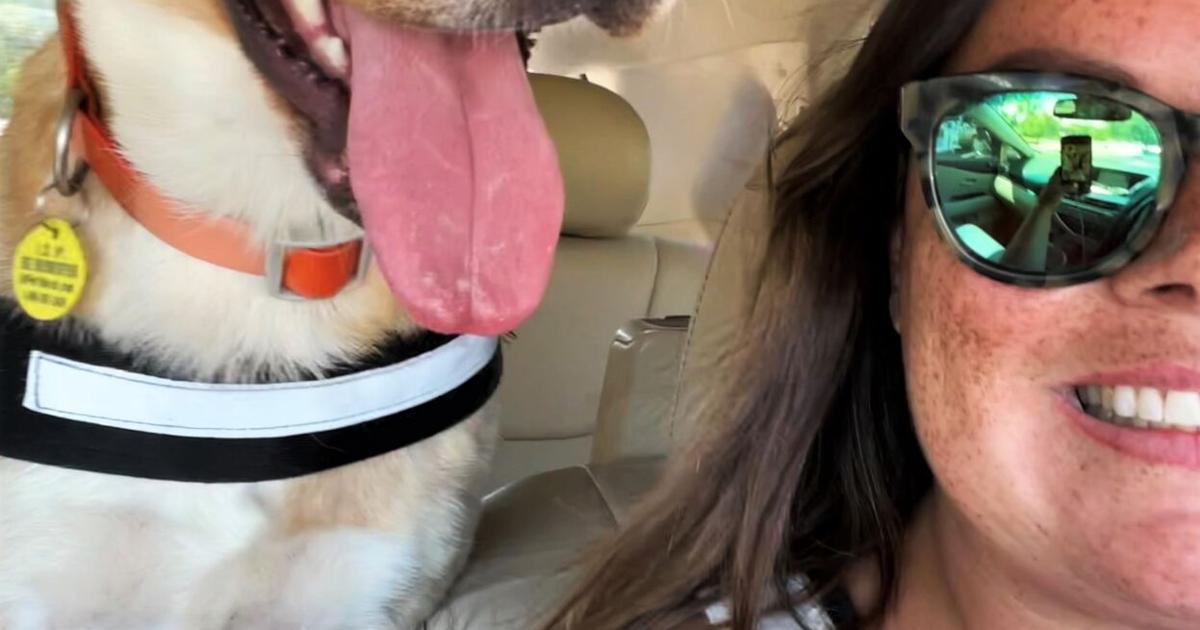 When the Aiken County Animal Shelter is full, as it was for most of the spring and early summer, the dogs' stress levels rise dramatically. The adoption floor is noisier with barking and howling, and the dogs become amplified, needing to relieve their anxiety by taking more walks, running around the playground, or spending quality quiet time on the couch with a volunteer.
But even these on-site activities do not allow them to find complete relief from the pressure of living among so many other confused and frightened homeless animals. They crave a brief escape. They have to get out of Dodge. See new sites. To meet new people.
How? By going on a date with a county resident.
Krysta Buchholz and her young son took 7-year-old, 60-pound mixed-race Gwyneth on a date and took selfies and other photos to post on Facebook.
"We had a fun dog date," Buchholz said. "She was promised snow cones but Pelican was far too busy so we opted for a nature walk. It was a bit difficult to get her in and out of the car, but overall, she did well."
Tiffany Stapleton and her young son, Brooks, also enjoyed their separate dates with shelter dogs Scout and Lex.
"I read about FOTAS Doggie Days Out online and thought it would be great for kids and a way to help out," Stapleton said. "We took Lex to Citizens Park and then to Chick-fil-A for lunch."
Right from the start, the 6-year-old retriever mix jumped from the back seat to the front seat, excited but unsure of what to do in a car. But by the time they got back to the shelter, Lex was more relaxed and comfortable with Brooks in the back seat.
"I think the program is very valuable for the dogs and teaches kids about responsibility and patience," Stapleton said. "It also exposes the dogs to new experiences and social situations, which prepares them for their eventual home."
Dogs always come back from their dog dates happier and more relaxed. They often return to their kennels exhausted and ready to get some sleep.
If you can help by taking a dog out for a day or even a sleepover, stop by the shelter at 333 Wire Road or call 803-642-1537, option 3. It's fun, easy, and gives dogs the break they need. they need.
Their lives are in our hands.