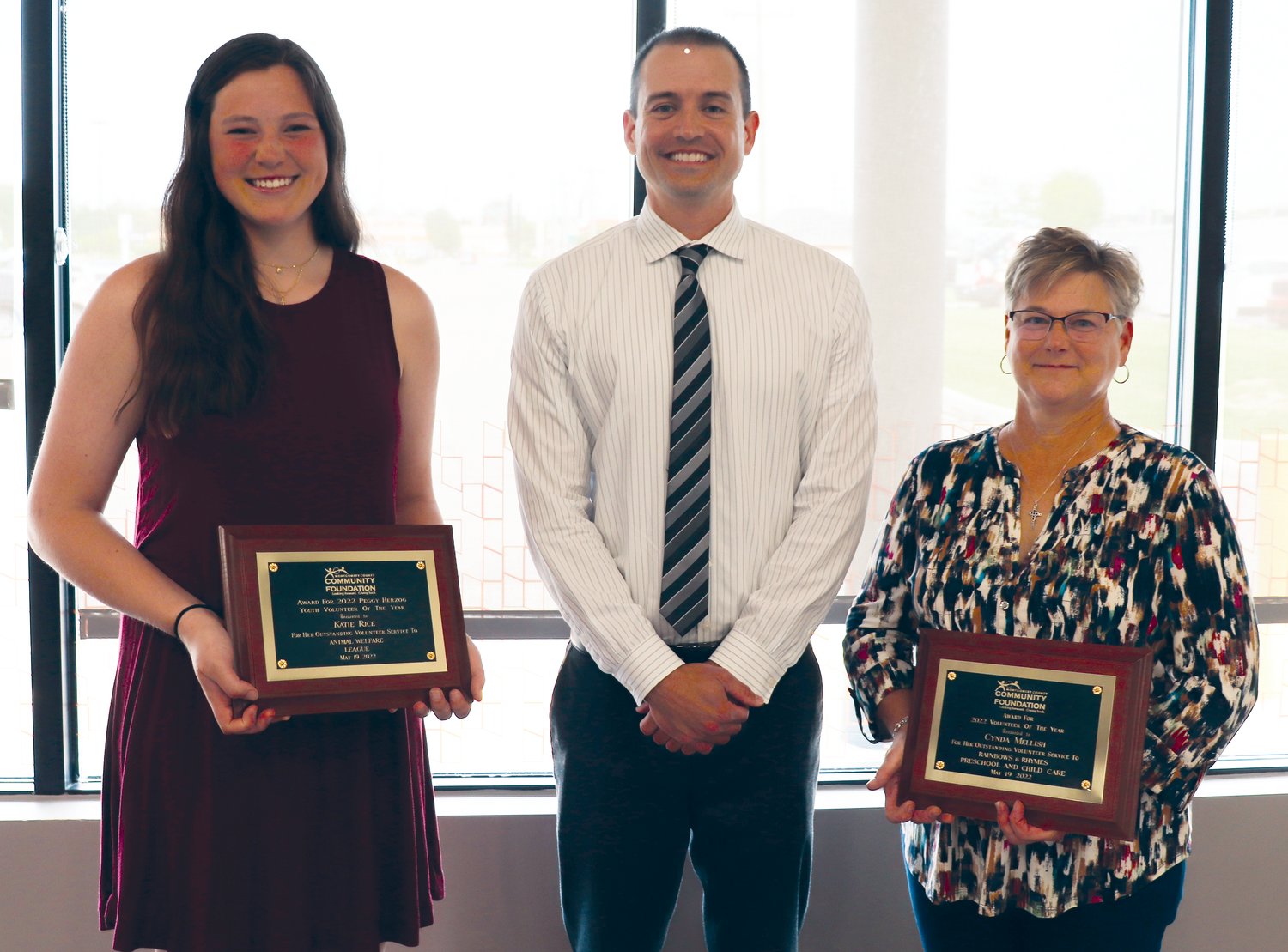 review review
Service to Rainbows & Rhymes Preschool and Child Care earned Cynda Mellish the Montgomery County Community Foundation's 2022 Volunteer of the Year Award.
Mellish served on the advisory board for approximately five years. She was heavily involved in the transition of the program from half day preschool to full day childcare. She worked with the church to complete major renovations so the program would be eligible to take state vouchers and become certified in the Voluntary Certification Program and Child Care and Development. Those around Mellish appreciate his organizational skills, his problem-solving skills, his commitment to completing a task and say his "sense of humor is often inserted at the right time to keep things light and fun".
His work with Rainbows and Rhymes crossed paths with the MCCF. Rainbows and Rhymes, along with Hand in Hand Early Learning Center, were the recipients of the 2019 Child Care Deserts competition. Each program received $50,000. Rainbows and Rhymes used its funds for the expansion of an all-day program. Mellish's contributions were essential to the success of this proposal. She was also the lead author of all MCCF grant applications, which, including Child Care Deserts, total $108,427. She also facilitated Stage 2 of the Social and Emotional Learning training for providers in January 2021. The training along with program kits for providers was funded by a Strong Start community grant we received through Early Learning Indiana.
Mellish received a plaque commemorating his service and a $1,000 grant to Rainbows & Rhymes in his honor.
Debbie Swanson was also nominated for her contribution to the Volunteer Income Tax Assistance Program run by United Way in Montgomery County. Swanson spends approximately 25 hours per week for 10 weeks preparing income tax returns for seniors and low-income people in our community. She had volunteered with the program for 17 years when it was hosted by the Department of Parks and Recreation, and continued to serve around 30 people when the program shut down in 2017. She was excited when she saw the press release from UWMC stating that they were becoming a VITA spot and was quick to volunteer to help. Getting his tax return is not always a pleasant task, but Swanson handles the situation with integrity, politeness and humor, making the process bearable and even enjoyable.
Swanson received a certificate and a gift.
This year, the Peggy Herzog Youth Volunteer of the Year Award went to Katie Rice for her service to the Montgomery County Animal Welfare League. Rice got involved in the AWL through a course she took at North Montgomery High School. What started as a class requirement has expanded to so much more. Rice is eager to learn and always asks for more work. She comes after her class time and helps clean and care for the animals. She hopes to have a career working with animals one day.
Rice received a plaque commemorating her service and a check for $1,000 was presented to the Animal Welfare League in honor of her service.
The MCCF also recognized outgoing and incoming members of its Board of Directors during the annual meeting at the Hoosier Heartland State Bank Success Center. Outgoing board members are Joyce Grimble, Keith Blaydes, Torey Rauch and Peggy Burkett. In addition to being chairman, Rauch has served on the investment committee, the audit and finance committee, and the executive committee. Burkett was a past chair of the grants and distributions committee and served on the governance committee. Grimble is a past president, past chair of the scholarship committee, and served on the grants and distributions committee during her tenure on the board. Blaydes served on the Investment Committee and chaired the Audit and Finance Committee.
The new board members are Wendy Feller and Cathy Caldwell. The rest of the 13-member board includes Phil Bane, Preston Bost, Anna Bravo-Moore, Ron Dickerson, Erin Gobel, Zach Hockersmith, David Maharry, Jim McBee, Sheila McCormick, Debbie Schavietello and Marta Sweek.
Rauch concluded the achievements of 2021, the Foundation's 30th anniversary year, in which $1.8 million was awarded in grants and scholarships. A video capturing highlights from the past year was shown. The video, as well as the electronic version of the 2021 Annual Report, can be found on the MCCF website, www.mccf-in.org.