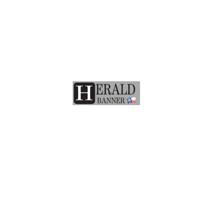 I wish you all a happy holiday season and a fabulous new year. I hope you have come through the past two years in good health and in family peace.
Animal rescue is on my mind as we enter the New Year.
If you are a regular reader you probably know that I am an advocate for the rescue whenever possible. On my ranch I have a large herd of dogs, goats, a pot-bellied pig and a chicken; like everyone eats chicken in the countryside, my birds went from 13 to 1 in a few months.
If you follow me on Facebook I'm sure you've seen them most of the time! I often forget to take pictures of my human family to post, but I have dozens of my pets.
ENTER Velcro Kittens
This week, coming home from Christmas Eve with the family of my love, I almost ran over three little black kittens, who were dumped in the country where I live.
They were bitten, skinny, and wouldn't have survived outside if I walked away. I got out of my car and all three of them ran towards me meowing so I loaded them up and they clung to me like velcro as I turned down the gravel road back to my house.
Well I was a foster dog when we lived in Wisconsin, started an animal visit program in my county at local nursing homes, and re-educated all the wild animals. , including the cats, bats, birds, snakes and puppies that came my way. since I was a little child.
However, I am terribly allergic to cats. These babies are terrified of dogs, and my dogs don't accept cats. My Great Pyrenees will kill any felines, including bobcats, that she finds on our property, and I don't blame her because she does her job of protecting the goats. However, these babies are too small to survive as barn cats, and they would be coyote bait if kept outside until they at least learned to hunt.
So, I spent my vacation hissing and sneezing with three little Velcro kittens who think they have to sit on my lap at all times and squirt through the wire crates and dog fence that i have in the house.
As a result, they spent the holidays having fun, sitting on top of a red-eyed lady and her family, drinking some replacement milk I had on hand for the goats, and feasting on Gravy Train soaked in broth. turkey, to try to make them fat.
They took baths to make sure they weren't bringing fleas and they were up a bit. They quickly get used to the lifestyle they deserve.
But I can't keep them at home. My dogs are crazy to have to stay on the porch and they know the kittens are in the house to receive all the treats (don't worry, the dogs also received their broth and turkey skin along with their stash of regular treats) .
This morning I called all the local emergency services which are no-kill and everyone is full, or unresponsive during the holidays. This time of year is DIFFICULT for animal rescues.
So my post to you this week is to spay and neuter your pets – ESPECIALLY those outdoor barn cats! Let rescuers know where wild animals are located so they can try to catch and release them after spaying and neutering.
And if any of you have ever thought about having a cat in your life, PLEASE let me know and I would be happy if you brought them to a good house where they will be well looked after, or, if anyone wants to adopt me, so that i can breathe properly again, i would allow that at this point.
Two kittens need to be home
I literally can't find anywhere to go for two of them. My good friend Alecia adopted one of them – this kitten will be loved and well cared for.
I am open to rescue options where they will be taken care of and adopted (but, please, no unsolicited advice unless you want to come and take responsibility for them).
Have a wonderful New Year! Email me if you know of other rescues other than Turtle Creek, Animal Hospital, Paws of Lover, Texas Best Choice, No Kill Hunt County and North Texas Cat Rescue (which I have already contacted) or if you want a new baby!
Liz Jones owns Liz Jones Wellness LLC in Hunt and Rockwall Counties and is building the Jones Wellness Ranch north of Greenville. She can be contacted at [email protected] or through her website at LizJones.co.